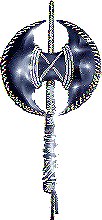 Welcome to our web site!

LABRYS is an organization that is designed to educate, support and serve lesbian, bisexual, trangendered, and questioning women of color.




Day by Day we are empowering women to love and care for one another. We are here to provide support and educate women of color. We hope that you take the time out to check out the whole site and come out to some of our events.



We invite you to come to our meetings or attend an event or two. Our members are more than happy to answer any questions you may have about LABRYS and how you can join.



Please join the email list so that we can send you information about Labrys.
Please do not forget to sign the GUESTBOOK!!!